Electrical Safety Consultation
Electrical Safety Program (ESP)
Electrical Safety Seminars & Demonstrated Skills Training
Battery Safety UPS, BESS, and Soler Voltaic Panel Maintenance Activities
MES Consulting Group, Inc. believes that electrical safety in the workplace must be an integral part of all job assignments and processes including construction and maintenance activities. We have found that focusing on safety rather than just compliance is the most effective way to achieve both, while improving staff morale and maximizing their productivity.
The electrical safety program is the foundation for worker safety. If an electrical safety program does not address all of the safety issues pertaining to job assignments at a facility it could have a significant negative impact on a company's operation, financial position and status in the business community. Additionally, if the electrical safety program is not comprehensive, the safety training based on the electrical safety program is inadequate.
Our firm offers comprehensive consultation services to assist customers to develop and/or enhance their present electrical safety program.
Working with Fortune 500 companies delivering instruction in electrical safe work practices, consulting and guidance in Arc Flash coordination study RFP's.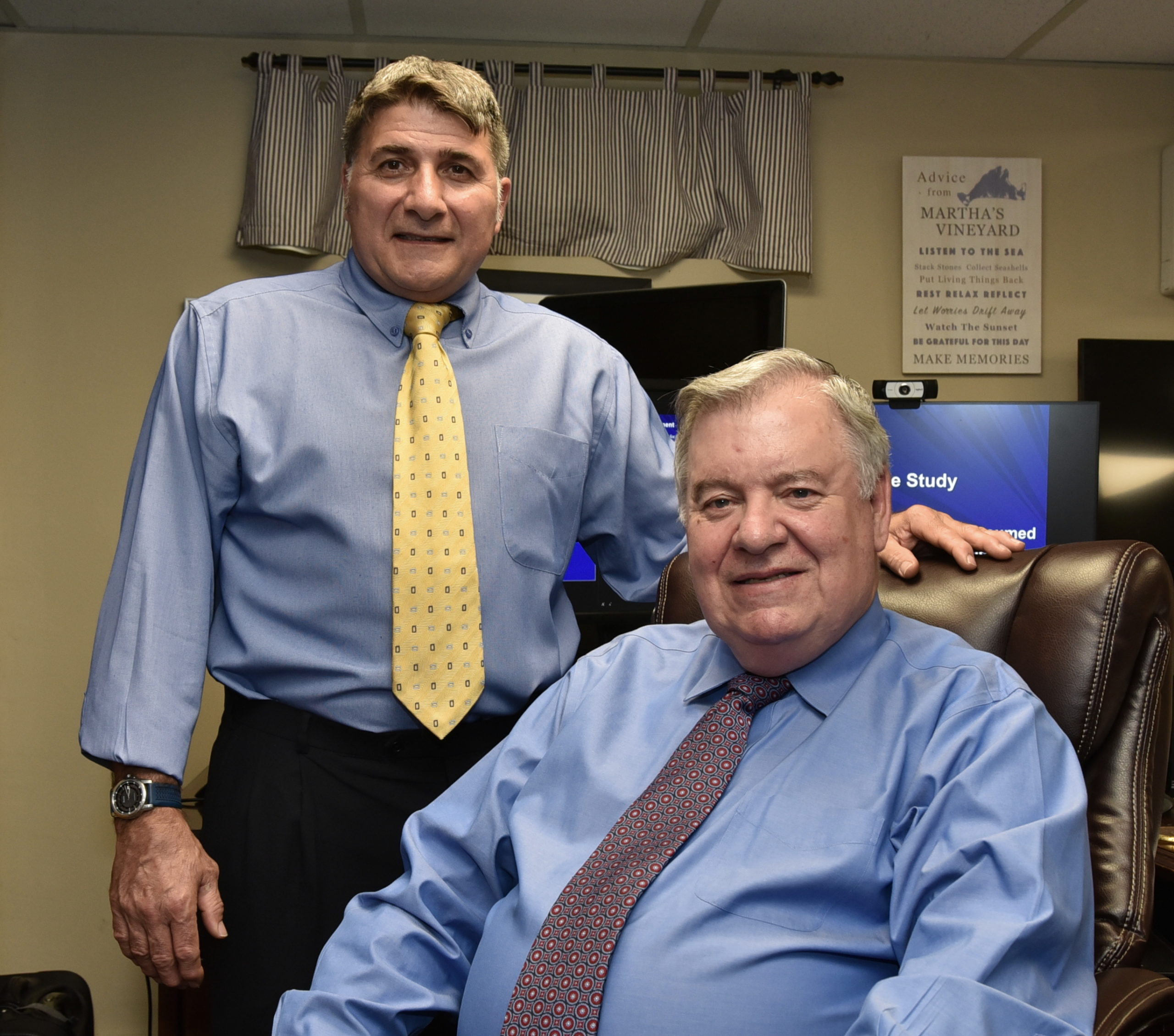 Ken Andrea (left) Kenneth Mastrullo (right)
Kenneth Andrea Sr.
MES Consulting Group's Principal Ken Andrea is a licensed Master Electrician in Massachusetts and has over 40 years of experience in the electrical trade and manufacturing industry. He holds a degree in Electro-Mechanical technology and a Business Management course work at Northeastern University. Mr. Andrea's augmented his electrical safety skills and expertise with hands-on experience working for Ken Mastrullo the author of the first Electrical Safety Program book and co-author of the 2004 NFPA70E Electrical Safety in the Workplace Handbook.
Mr. Andreas's work experience includes Northeastern University and managing all aspects of the University's 8 million sq ft electrical infrastructure system(s) at its main downtown Boston MA Campus. As the Universities Electrical Dept. Supervisor, Ken was responsible for the heavy maintenance and substructure design build improvements campus-wide. Ken has also traveled extensively for RUSSELECTRIC a Boston-based switchgear manufacturer in the micro-grid power systems space.
Spending several years as a Field Service Engineer traveling nationally Ken's expertise is quintessential when trying to build and establish compliance for your electrical safety programs, assisting businesses in addressing and navigating Federal, State, and 70 E best practices standards for today's electrical safety requirements. Mr. Andrea concentrates on managing complex electrical safety issues down to manageable fundamental compliant solutions.
Ken Mastrullo
MES Consulting founder Ken Mastrullo co-authored the NFPA 70E Handbook of electrical safety in the workplace 2004 edition and was a Region 1 Electrical Technical Expert for the Department of Labor providing electrical expertise and testifying for OSHA on a national leavel. Among Ken's many accolades including professional committee member for IEEE 1584, NFPA Code 70 making panel numerus publications, and articles, the pinnacle was the dedication of the NFPA 2009 edition of 70E Handbook to Ken, "He has left his mark on NFPA" "He is passionate about electrical safety and has always had a deep concern for electrical workers."
Ken Andrea Jr.
Working with Fortune 500 companies, MES provides Electrical Safe work practices, policies, and instructions, including work practices for the exposed worker. MES also provides guidance in navigating Battery Energy Storage Systems (BESS) requirements and how-to apply the Standards bests to meet JHA Authority Having Jurisdiction requirements, including First Responders. We consult manufacturers regarding installation questions related to intrinsically safe electrical issues. Assisting with Arc Flash coordination study and associated RFPs as needed.
55 Rip Van Winkle Way Buzzards Bay MA 02532
kenandrea@mesconsultinggroup.com